A unique body of data analysis spanning two years of UK shopper insights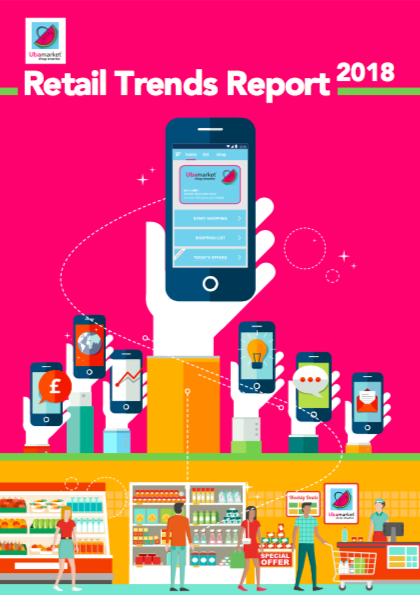 The Retail Trends Report 2018, is an annual body of customer-centric research dedicated to the current and future state of the nation's grocery shop. Serving as the only analysis of its kind to focus on the behavioural insights and key decision drivers that define consumer shopping habits, the online and of offline insights gathered are yet unseen by UK retailers.
Gathered over a two-year period – between 2016 and 2018 – the Trends Report 2018 dissects the opinions and attitudes of over 2,000 UK adults across the nation – both in relation to their specific shopping experiences and how these perceptions will inform their ongoing shopping habits. Developed entirely around consumer sentiment towards the UK's supermarkets, the data provides progressive retailers a unique blueprint as to how future-facing technology is effectively integrated with relevant in-store delivery.
Key outcomes dissected in the report:
21.1 million people (41%) believe all payments will be done via mobile devices in the future – 53% among millennials

Nearly half (48%, or 24.6 million people) hate using self-scan machines

32% of people pick an online or High Street retailer based on how easy it is to pay for items

Over 10 million people (20%) will consciously avoid shops, restaurants, newsagents, cafés or bars that only accept cash

20% of UK adults say in-app payments are their favourite method of paying for items – rising to 34% among 18-34 year olds
With 48% of shoppers claiming to be frustrated by the current iteration of self-payment infrastructure in Britain's retail outlets,
The 2018 Retail Trends Report – released today – shows 37.5 million (73%) shoppers across the nation have changed their mind and decided not to buy something after seeing the size of a shop's queue, with this frustration directed towards self-scan machines.
The nationally representative body of data evaluates why consumers across the UK are turning away from time-consuming checkout queues in favour of rapid payment methods such as in-app.

The Ubamarket Retail Trends Report 2018 is packed with 21 pages of never seen before technology-related retail data, covering themes including payment, loyalty points, offline and online engagement and in-store behaviour,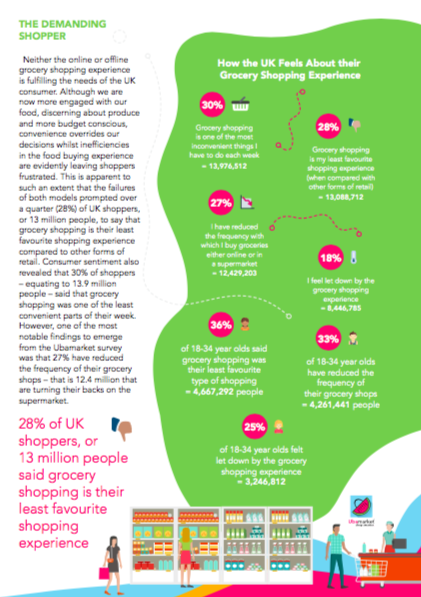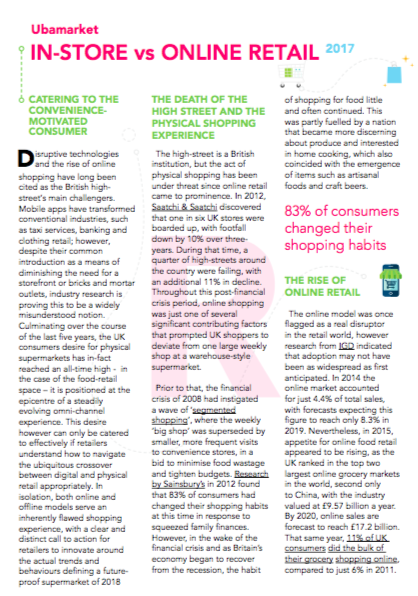 Table of contents
Foreword by Will Broome, CEO
In-store vs online retail
Cashless Society – how customers will pay in 2018
Brits LOVE loyalty (delivered in the right way)
What your customers are REALLY doing in-store
How Ubamarket benefits both retailers and customers
Work with us